Infosys' Sikka Era Begins As Shibulal Bids Adieu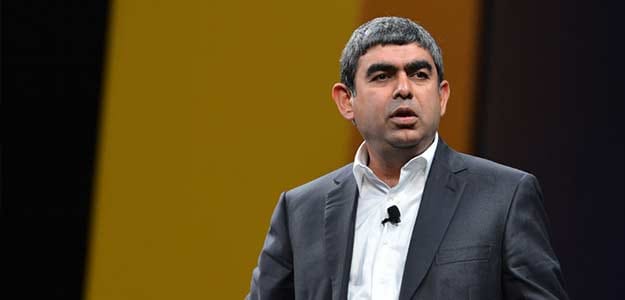 More than three decades since its inception, India's second largest software firm Infosys will tomorrow get its first non-founder chief executive officer in Vishal Sikka.
He replaces S D Shibulal, last among the co-founders to hold the CEO post. Mr Shibulal served his last day in office today.
An outsider, Mr Sikka will be the first non-founder to take over as CEO since 1981, when the company was founded by seven friends.
Over the last 33 years, Infosys co-founders N R Narayana Murthy, Nandan Nilekani, S Gopalakrishnan and S D Shibulal have steered the company's operations.
Reminiscing their time together, Gopalakrishnan or Kris as he is popularly known as, said Shibulal has made immense contribution to the growth of the company.
"Shibu is a wonderful colleague who will standby you at all times. He is the most hard-working, disciplined person I know, other than Murthy," he said.
He has played every role at Infosys over the years and has contributed to the growth of the company, Mr Kris added.
Sanjay Purohit, who worked with Shibulal for more than a decade, said the experience has been "life changing".
"Over the last 14 years, he has personally taught me the discipline of relentless execution, the foresight and acumen to plan for the future, the perseverance to drive change and above all he has mentored me to mature as a compassionate leader," Mr Purohit, who also heads Infosys' products business, said.
Praising the relentless pursuit of perfection and empathy Infosys communications team global head, Sukanya Ghosh said their story is one that has given hope and direction to many who have dreamt of doing something big.
Vishal Sikka, 47, will face many challenges ahead. Be it the industry laggard performance or harassment allegations by overseas employees, Infosys has a tough road ahead and investors will look at Sikka to sort out the issues.
The new CEO has already signalled towards technology-led changes at the firm, though he has said that no major transformation is imminent at the Bangalore-based company